Introducción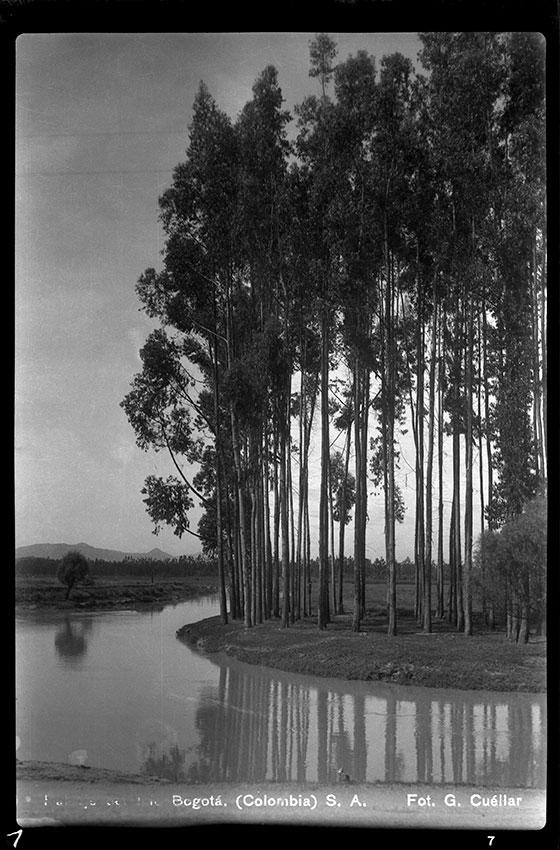 Paisaje del Río Bogotá (Colombia) S.A. The landscape of the Bogotá River. One of the riverbanks is planted entirely with eucalyptus. (Photograph by Gumersindo Cuéllar Jiménez. © Biblioteca Luis Ángel Arango.)
Paisaje del Río Bogotá (Colombia) S.A. The landscape of the Bogotá River. One of the riverbanks is planted entirely with eucalyptus. (Photograph by Gumersindo Cuéllar Jiménez. © Biblioteca Luis Ángel Arango.)
© Biblioteca Luis Ángel Arango. Banco de la República de Colombia. Courtesy of Mario Cuéllar Bobadilla. Collection Gumersindo Cuéllar Jiménez, Reference FT1676 brblaa791800-3.
The copyright holder reserves, or holds for their own use, all the rights provided by copyright law, such as distribution, performance, and creation of derivative works.
Gumersindo Cuéllar Jiménez, Paisaje del Río Bogotá (Colombia) S.A.