How to use the tool
The Map Viewer displays Portal content by geographic location.
Searching. It is possible to filter by keyword, content type or theme (all are optional). The "Location" box will take you to the typed in region without filtering content.
Traverse the globe. You can move the map by clicking and dragging it. Zoom using your mouse wheel or the vertical scale in the upper-left corner.
Understand the markers. Each numbered marker represents multiple items that share a location. Non-numbered markers represent a single item. We've attempted to choose the smallest-scale place with the greatest relevance for each item.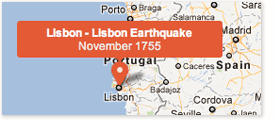 View results. Click on a marker to see the event's detail view. In the case of a cluster marker, a list of items tagged for that location can be opened by clicking on it. To view details for a place or event, click on its title.
Further information about ontological and representational issues is available in the FAQ
Themes:
Keywords:
Region:
Further readings: