The Letters of a Life
Museums tend to have better collections of wedding dresses than work clothes. Archives are likewise often filled with papers that are unrepresentative of peoples's lives, but are the kinds of papers people keep. MB Williams's papers suffer somewhat from that affliction: she was more likely to hold onto letters from famous folk such as Parks Branch Commissioner J. B. Harkin, or anthropologist and folklorist Marius Barbeau, or Minister of Natural Resources and future Prime Minister Jean Chrétien than from her own family. But to her family, she was the famous (or at least exotic) one, so they retained a lovely collection of her letters, dating from 1899 to 1972. Whether written in Ottawa or London, England, on cruise ship or hotel stationery, these letters offer a blend of everyday life—toothaches and nylons, friendships and feuds—with social commentary, and the occasional insights into historical figures.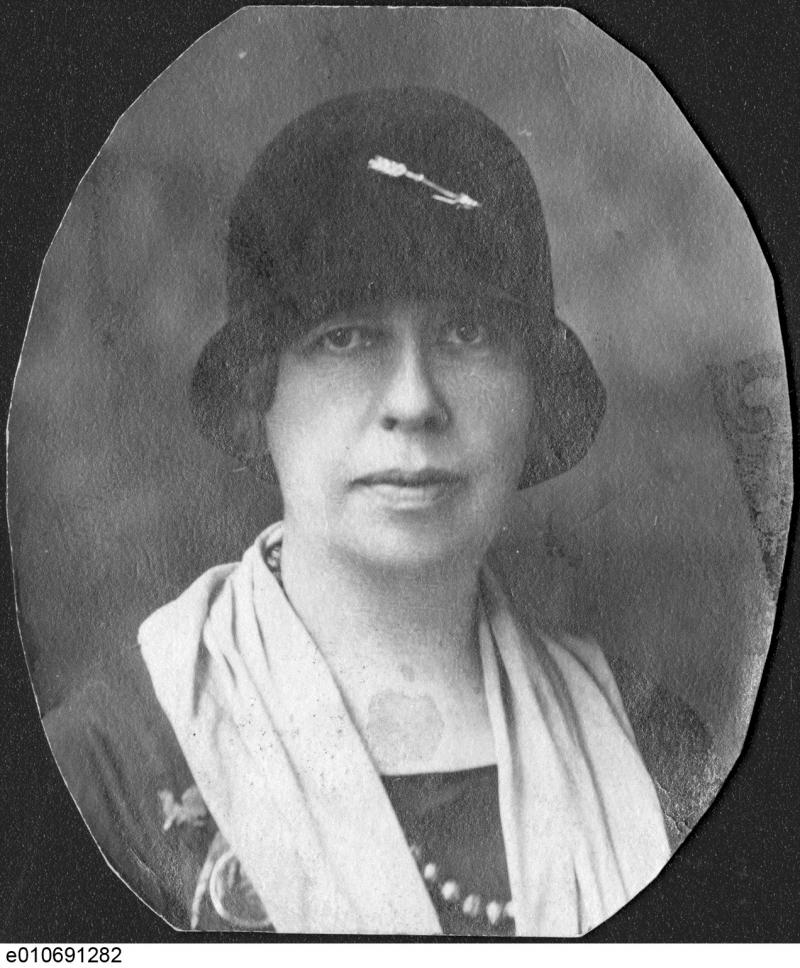 An undated photograph of MB Williams
An undated photograph of MB Williams
M.B. Williams fonds, Library and Archives Canada, R12219-0-3-E
This work is licensed under a Creative Commons Public Domain Mark 1.0 License.
MB's proximity to Canadian Prime Minister R. B. Bennett and his family in the 1930s dramatically shaped her life, in ways both personal and professional. She was a longtime friend and companion of Mary Bird ("Zoe") Herridge, the stepmother of William Duncan Herridge, Bennett's policy advisor and husband to his beloved sister Mildred. This drew her into the Bennett orbit, which must have made the draconian staff cuts he imposed early in the Depression all the more upsetting. In a 1930 letter, she tells family of attending the opening of Parliament with Bennett's sister, watching as the Prime Minister "perspired in gold lace & white satin trousers, cocked hat with the same grim determination with which he raises the tariff & cuts down the Civil Service." Her own job was likely safe, given her seniority—by this time she oversaw a large staff, including all the women in the Parks Branch headquarters—and her proximity to the Bennetts. But when told to lay off most of her staff, she resigned in solidarity. Ironically, whereas Bennett's cuts ended her career, it was likely his personal fortune that then subsidized her travel to Europe as companion to Mary Bird Herridge, and their setting up camp in London, England.
The sixteen letters from MB to family between 1931 and 1935 (five of which are below; the rest can be found in the collection) paint a picture of a woman experiencing life on her own terms. Her very first London letter tells of seeing "the Lord Mayor's Show" from their window at the Palace Strand Hotel, then going to the opening of the British Parliament, and then off to the Armistice Celebration. She soon tells of her role in writing, with Herridge, the King's first Empire radio broadcast for Christmas morning, 1932. There are recommendations of authors, descriptions of fashions, updates about health, and lots about her dog and about the car she drives on occasional returns to Ottawa. And there are also the first rumbles of unease in Europe. In 1933, "Hitler … talks like a madman – the same kind of madness that led to war before," and by 1935, "been listening to Rudyard Kipling who evidently thinks we should stop talking of peace and get ready for war."
Letters from MB Williams to her family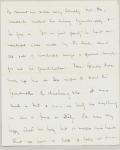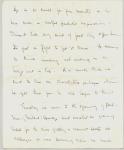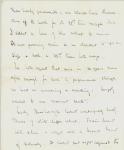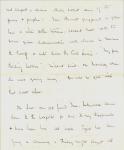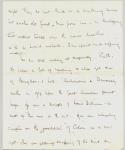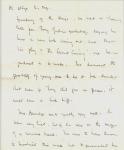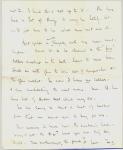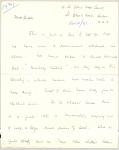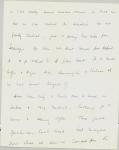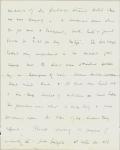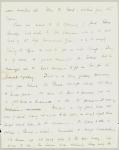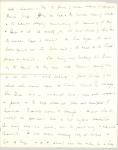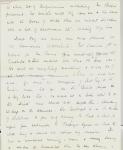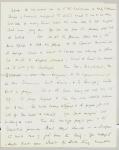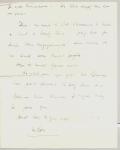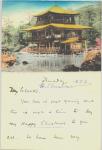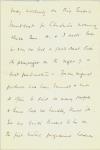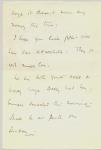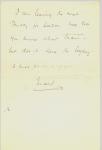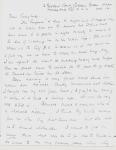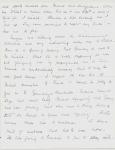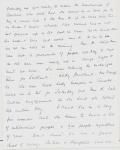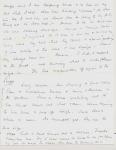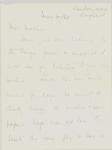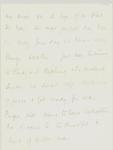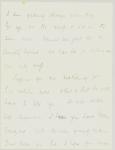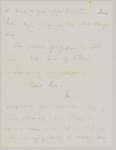 In one letter, we hear that Williams and Herridge's good friend Charlotte Whitton, the mayor of Ottawa (the first female mayor in Canada), had visited them "fresh from an exciting tête-a-tête with H.R.H. the Pr. of Wales. I don't know whether this will start a new news story — 'P of W. to marry a Canadian' — or not." Considering that Whitton had a longtime female companion, and there has been longtime debate whether they were lesbians, it is hard to know whether MB wrote this tongue in cheek. Of course, MB had a longtime female companion of her own. In part for that reason, two of the most compelling items here are love letters to and from Canadian journalist and one-time Parks Branch staffer Alfred B. Buckley, in which the two speak passionately of wasted years and might-have-beens. We learn much about Williams's life from her correspondence, but we do not learn everything.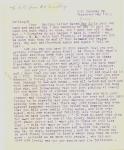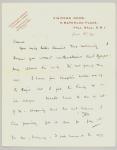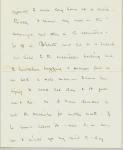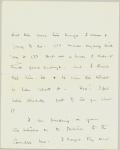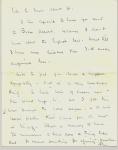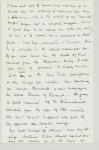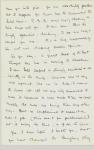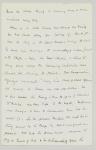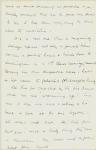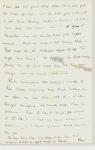 Many of MB's letters from this period are to her niece, "Rufus" (Ruth). In a February 1934 letter, she responds to a question as to whether modern life is bad for women. Rather than answering directly, she tells of having recently read John Cowper Powys's A Philosophy of Solitude (she gets the name wrong). She writes of the differences between extroverts who experience things outside themselves and introverts who experience within—and that everyone who has experienced both knows the inner seems somehow more real. Williams in the early 1930s was still very active, but more so than in previous decades she was watching the world go by—and seemed at peace with that. Her answer to Rufus seems to be that modern life gives women some opportunities to cultivate the inner self. She then tells Rufus to get Powys's book and see what she thinks for herself.
A selection of letters are given in this chapter, but you can peruse the entire collection of MB Williams's correspondence in the collection.