About this collection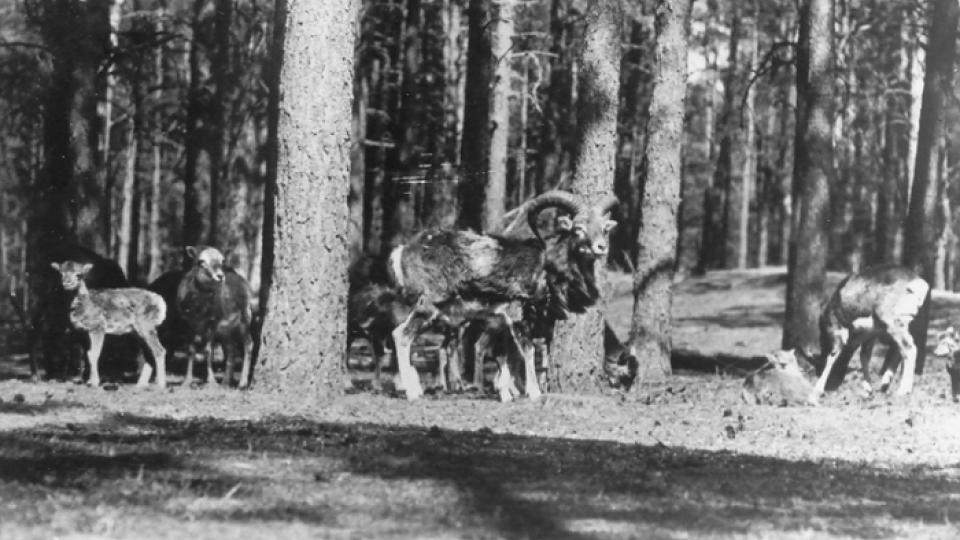 The National Park De Hoge Veluwe with muflons
The National Park De Hoge Veluwe with muflons
Creator unknown, 1940-1945. View image source at CODA Apeldorn.
This work is licensed under a Creative Commons Attribution-ShareAlike 3.0 Unported License.
Why do so many different nations protect nature? This collection draws on the idea of the "Nature State," a form of polity that acquires added legitimacy through the adoption of a conservationist agenda. The collection's interest focuses on a variety of processes, institutions, and circumstances through which the state and its agencies acquired a dynamic role in nature conservation, particularly from a "bottom-up" perspective. The collection is one of the outcomes of an RCC workshop held in 2014 at the Gran Paradiso National Park in north-western Italy.
This collection is curated by Jonatan Palmblad (Rachel Carson Center).
A Shaggy-Bear Story: An Environmental History from a Remote Region


Moon, David

•

Arcadia, Spring

2018

, no. 4

Wildlife Conservation Causes Deforestation in Colonial Namibia


Kreike, Emmanuel

•

Arcadia

2015

, no. 15

Conservation and Forestry in the American Tropics: John Clayton Gifford in Puerto Rico


Tyrrell, Ian

•

Arcadia

2015

, no. 10

National Parks in Britain: The Social Democratic Paradox


Kelly, Matthew

•

Arcadia

2015

, no. 7

More Than a "Paper Park": Tayrona, a Caribbean Paradise


Leal, Claudia

•

Arcadia

2015

, no. 6

Blurring Boundaries: Nahuel Huapi National Park


Wakild, Emily

•

Arcadia

2015

, no. 5

The Bears Are Back! The LIFE Ursus Translocation Project in Trentino


Hardenberg, Wilko Graf von

•

Arcadia

2015

, no. 4