Chatty, Dawn, and Marcus Colchester, eds. | from Multimedia Library Collection: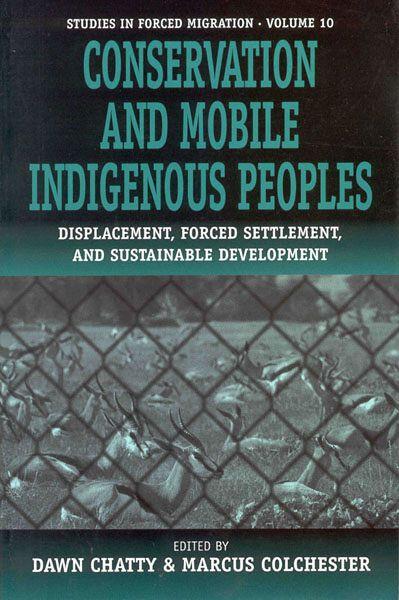 Conservation and Mobile Indigenous Peoples. Cover.
Chatty, Dawn, and Marcus Colchester, eds. Conservation and Mobile Indigenous Peoples: Displacement, Forced Settlement and Sustainable Development. Oxford: Berghahn Books, 2002.   
Wildlife conservation and other environmental protection projects can have tremendous impact on the lives and livelihoods of the often mobile, difficult-to-reach, and marginal peoples who inhabit the same territory. The contributors to this collection of case studies, social scientists as well as natural scientists, are concerned with this human element in biodiversity. They examine the interface between conservation and indigenous communities forced to move or to settle elsewhere in order to accommodate environmental policies and biodiversity concerns. The case studies investigate successful and not so successful community-managed, as well as local participatory, conservation projects in Africa, the Middle East, South and South Eastern Asia, Australia and Latin America. There are lessons to be learned from recent efforts in community managed conservation and this volume significantly contributes to that discussion. (Text from Berghahn Books)
The Forced Migration series, published in association with the Refugees Studies Centre, University of Oxford, reflects the multidisciplinary nature of the field and includes within its scope international law, anthropology, sociology, politics, international relations, geopolitics, social psychology and economics.