from Multimedia Library Collection: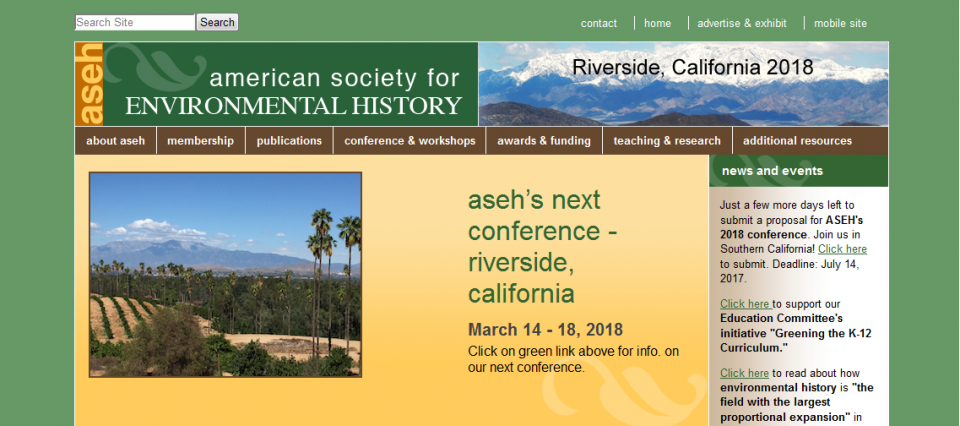 American Society for Environmental History. Homepage.
American Society for Environmental History (website). http://aseh.net/.
The American Society for Environmental History (ASEH) increases understanding of current environmental issues by analyzing their historical background. Founded in 1977, ASEH promotes scholarship and teaching in environmental history, supports the professional needs of its members, and connects its undertakings with larger communities. Our organization advances a greater understanding of the history of human interaction with the rest of the natural world, fosters dialogue between humanistic scholarship, environmental science, and other disciplines, and supports global environmental history efforts that benefit the public as well as the general scholarly community. It promotes these activities through publication of the peer-reviewed journal Environmental History, annual conferences, scholarly awards and fellowships, online discussions, conversation with other professional societies, and public outreach. (Text from ASEH)
The ASEH organizes annual conferences and workshops on environmental history in America and is responsible for the journal Environmental History. The Society offers awards and funding and the website contains resources for teachers, researchers, and students.