NL001-008_021
Source: Alfred Wegener, Tagebücher, June 1912 – July 1913. DMA NL 001/008.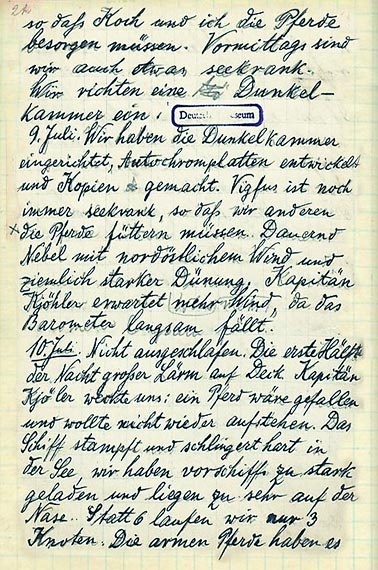 [021] so daß Koch und ich die Pferde besorgen müssen. Vormittags sind wir auch etwas seekrank. Wir richten eine Dunkelkammer ein.
[021] with sea sickness, so Koch and I have to tend to the horses. We are constructing a darkroom.