About this collection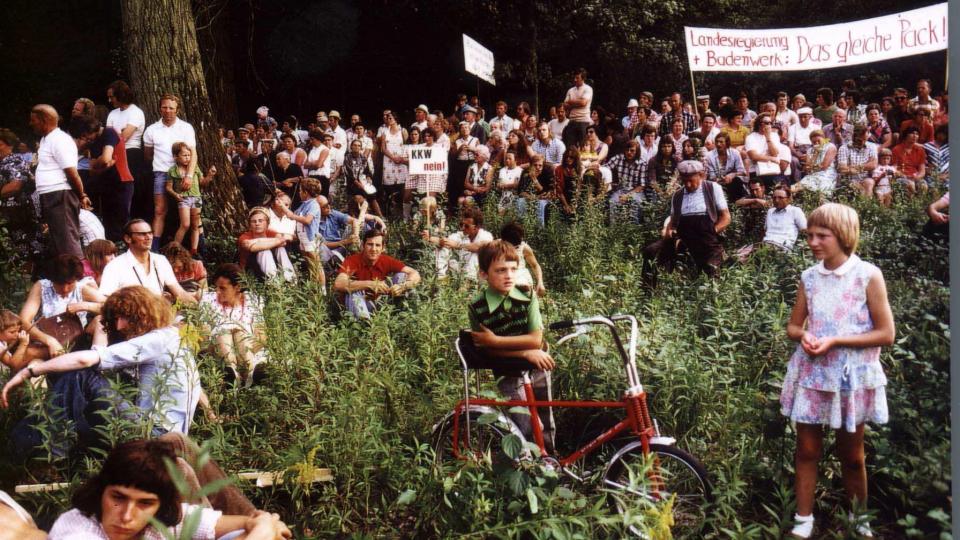 Demonstration against the planned construction of the nuclear power plant at Wyhl. (August 1974)
Demonstration against the planned construction of the nuclear power plant at Wyhl. (August 1974)
All rights reserved © Leo Horlacher, Archiv Soziale Bewegungen Freiburg
The copyright holder reserves, or holds for their own use, all the rights provided by copyright law, such as distribution, performance, and creation of derivative works.
Human concern about the environment has a long history. From the first efforts to conserve natural resources, to the beginning protests against air pollution, or campaigns against nuclear testing, environmental activism has emerged at various times, for various reasons and in various forms. This Arcadia collection aims to highlight some of the most interesting histories about environmental activists, movements, and organizations. All contributors are asked to address the specific time and context in which the environmental activism emerged and to indicate a movement's particularities as well as its transnational connections.
This collection is curated by Jonatan Palmblad (Rachel Carson Center).
The Founding of the Danish Environmental Movement NOAH


Hougaard, Asger

•

Arcadia, Summer

2019

, no. 18

The Neste War 1970–1972: The First Victory of the Budding Finnish Environmental Movement


Kaihovirta, Matias, Lindberg, Hanna, Wickström, Mats

•

Arcadia, Spring

2018

, no. 8

Mobilization against Genetically Modified Organisms in Portugal


Bento, Sofia, Oliveira Fernandes, Lúcia de, Paes e Silva, Lays Helena, Rainho Brás, Oriana

•

Arcadia, Summer

2017

, no. 23

Half a Century of Public Participation to Stop Pollution in the Alviela River, from 1957 to Today


Bento, Sofia, Bezerra Meira, Teresa, Oliveira Fernandes, Lúcia de, Rainho Brás, Oriana

•

Arcadia, Summer

2017

, no. 20

Marching Activists: Transnational Lessons for Danish Anti-Nuclear Protest


Buns, Melina Antonia

•

Arcadia, Summer

2017

, no. 18

Bombs and Biodiversity: A Case Study of Military Environmentalism in Australia


Wilkie, Benjamin

•

Arcadia, Autumn

2016

, no. 15

Killing Cats in Garmisch


Uekötter, Frank

•

Arcadia

2015

, no. 12

How Birds Became Europeans: Bird Protection Activists Cooperating across Borders for Supranational Protection


Meyer, Jan-Henrik

•

Arcadia

2013

, no. 20

Warriors of the Rainbow: The Birth of an Environmental Mythology


Zelko, Frank

•

Arcadia

2013

, no. 16

Petra Kelly and the Transnational Roots of Green Politics


Milder, Stephen

•

Arcadia

2013

, no. 8

The New Watch on the Rhine: Anti-Nuclear Protest in Baden and Alsace


Milder, Stephen

•

Arcadia

2013

, no. 6

The Ecovillage of Sieben Linden


Andreas, Marcus

•

Arcadia

2012

, no. 15

Nature Unites: Peace and Conservation in the Former Death Zone – the European Green Belt


Weinbuch, Sonja

•

Arcadia

2011

, no. 5

Nuclear Power, No Thanks! The Aftermath of Chernobyl in Italy and the Nuclear Power Referendum of 1987


Hardenberg, Wilko Graf von

•

Arcadia

2011

, no. 3