Become part of the Arcadia network!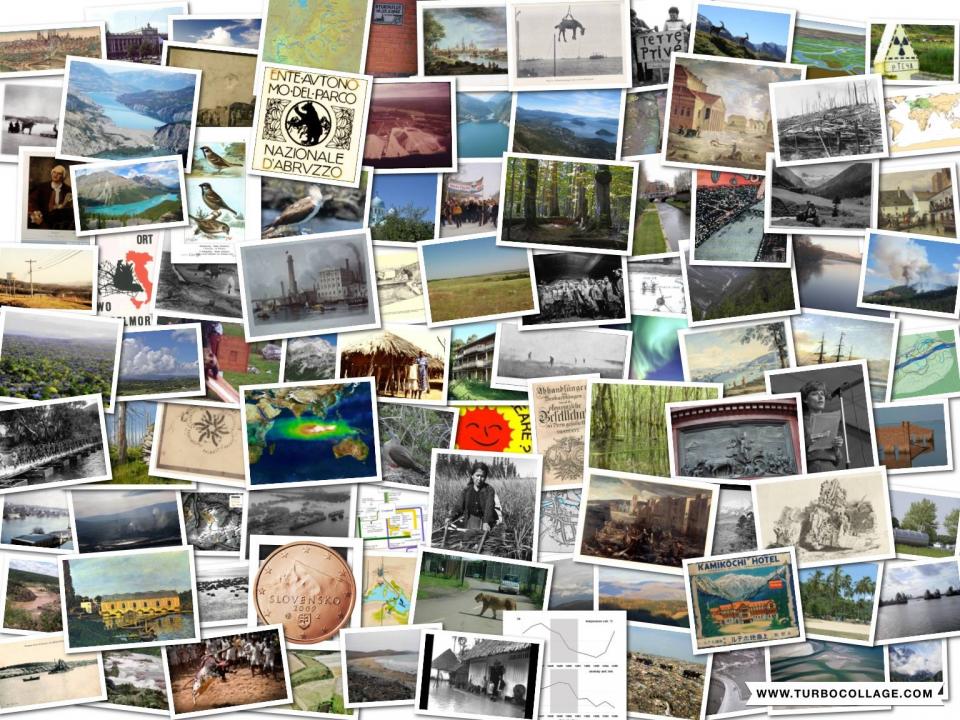 Here you can see the thumbnails of our first 100 Arcadia articles
Here you can see the thumbnails of our first 100 Arcadia articles
For more information please visit the individual Arcadia article. The collage was produced with Turbocollage.com.
Founded as a partnership between the European Society for Environmental History (ESEH) and the Rachel Carson Center for Environment and Society (RCC), Arcadia is an online, peer-reviewed publication platform for short, illustrated, and engaging environmental histories. Arcadia's goals are to promote visibility and connections in global environmental history and historically minded cognate disciplines and to make original research accessible for general audiences.
Arcadia (ISSN 2199-3408) features now 137 articles and is archived and catalogued by the Bavarian State Library. We are currently seeking submissions for our Summer 2018 volume. We will also evaluate proposals for multiple, inter-connected contributions by both individual authors and research groups. All articles will be considered for inclusion in one of our current Arcadia collections: National Parks in Time and Space, Global Environmental Movements, Water Histories, The Nature State, Rights of Nature Recognition, Diseases and Pests in History, and Terms of Disaster.
Articles from our Autumn 2017 volume display a wide variety of topics:
What to submit
Arcadia articles tell short (about 750 words) focused, engaging environmental histories about any site, event, person, organization, or species as it relates to nature and human society. Your text should focus on a specific problem/case and refer to a specific place and time. You should include a minimum of 2-5 digital objects (images, video/audio, or other materials). Please also provide a short bio (including research and publications related to your article) and a profile photo. Please send a word file and not a PDF. The complete guidelines for contributors can be accessed here.
How to submit
Simply send an email with your draft submission to Arcadia's managing editor, Jonatan Palmblad (arcadia@carsoncenter.lmu.de). Once your draft is accepted for consideration it will be read by two anonymous peer reviewers (ideally within two weeks). If they recommend acceptance, we will ask you to respond to their feedback within two weeks. At that point the resubmitted manuscript will be copy-edited and uploaded for publication. Review of the submissions will start on 1 April 2018. Please submit by then for full consideration. While submissions can still be made at any time, we are concentrating the review process for our three yearly volumes around 1 April, 1 August, and 1 December. We do not require you to pay any submission fees or article processing charges, you can contribute to Arcadia free of charge. 
As of Autumn 2016, a Creative Commons CC BY license is being assigned to new Arcadia articles. This Creative Commons license will ensure that you are always credited for your work, while encouraging its reuse and distribution. (For more information on this license type, please read the post by the Open Access Scholarly Publishers Association "Why CC BY?") The Rachel Carson Center retains the right to make final edits to Arcadia articles to improve readability. It also retains the right to add, at any time, add links to further content, to include your contribution into current or future collections, and to change any metadata you provide (e.g., keywords and related links) to ensure smooth and continued functioning of your Arcadia article within the Environment & Society Portal.
Permissions: We strongly recommend that contributors include images or other digital multimedia that either 1) were produced by the contributors themselves, 2) have a Creative Commons license, or 3) fall within the public domain. You may consult the Internet Archive, Creative Commons Search, Europeana, and the Biodiversity Library. For public domain items, simply write a sentence explaining the reason you believe the item falls within the public domain. For born-digital images that you have produced or commissioned, please fill out a "born digital" permission form (see link below).
If you wish to reproduce an item that does not fall into one of these categories, you will need to provide a permission form signed by the rights holder before we publish your article. Permission forms, differentiated by content type, are available on our Dropbox account. We ask third parties to grant permissions valid for the entire lifetime of the Environment & Society Portal (which hosts the Arcadia project). We cannot pay for permissions and cannot guarantee that expired permissions for images will be renewed.
For submissions and further information please email arcadia@carsoncenter.lmu.de.
We look forward to your contribution!
ISSN 2199-3408
Environment & Society Portal, Arcadia