This collection brings together leading scholars on the environments of Latin America and the Caribbean to give us new and alternative narratives of the postcolonial history of the continent. The landscapes of Latin America are among the most diverse in the world and were seen as a cornucopia when they were first plundered by colonial adventurers—these essays look at the manifold legacies of abundance and extraction, telling stories of complex interactions between people, governments, and their environments, and providing new angles from which to view established narratives.
This volume is also available in Spanish and Portuguese.
How to cite: Leal, Claudia, José Augusto Pádua, and John Soluri (eds.), "New Environmental Histories of Latin America and the Caribbean," RCC Perspectives 2013, no. 7. doi.org/10.5282/rcc/5921.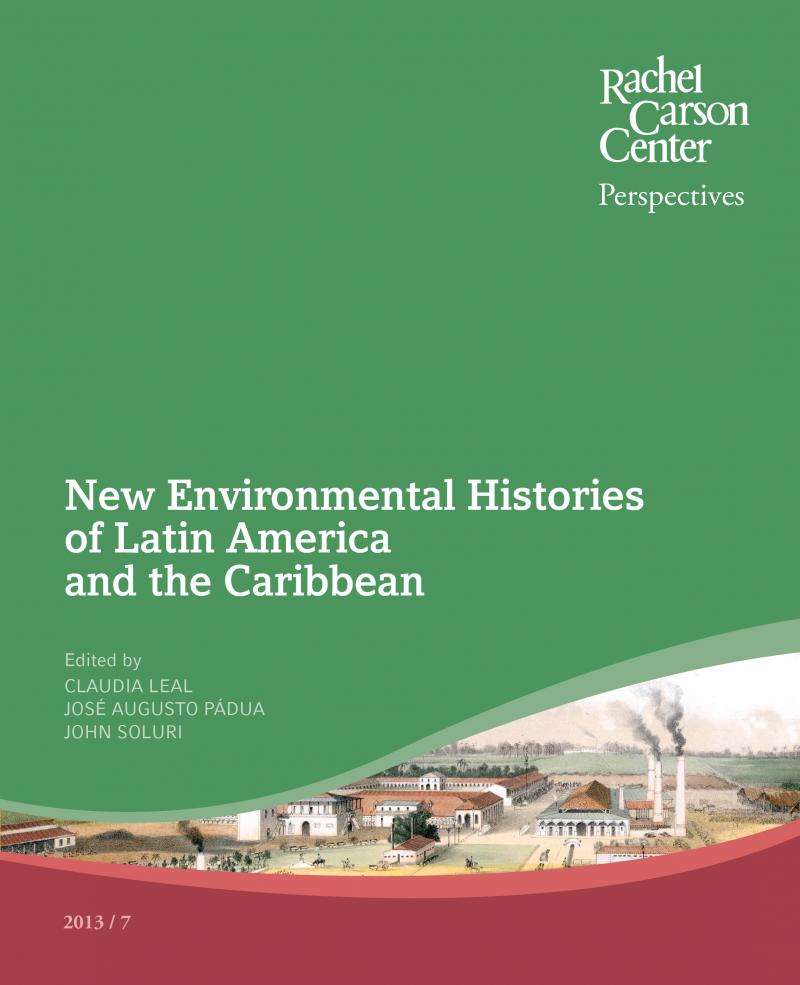 Introduction by John Soluri, José Augusto Pádua, Claudia Leal
---
Histories of Countries and Regions
---
Transverse Histories