In this issue of RCC Perspectives, Marcus Vogt discusses climate change as an issue of justice. Vogt provides an ethical analysis of the conflicts, rights, and incentives surrounding CO2 emissions, showing why we cannot rely on the market to provide an economic solution to climate change. Different countries, he argues, must be able to act in different ways, based on their different histories. With this in mind, a global market for emission rights could be established. In his second essay, Vogt describes how theology can be a useful tool in opening up sustainability's search for hope and meaning. Sustainability, in Vogt's view, needs to look to the humanities—to philosophy, theology, sociology, history, and cultural studies—for accompanying critical perspectives.
How to cite: Vogt, Markus, "Climate Justice," RCC Perspectives 2010, no 3. doi.org/10.5282/rcc/5566.
The second part of this volume is also available in Japanese, Portuguese, and Spanish.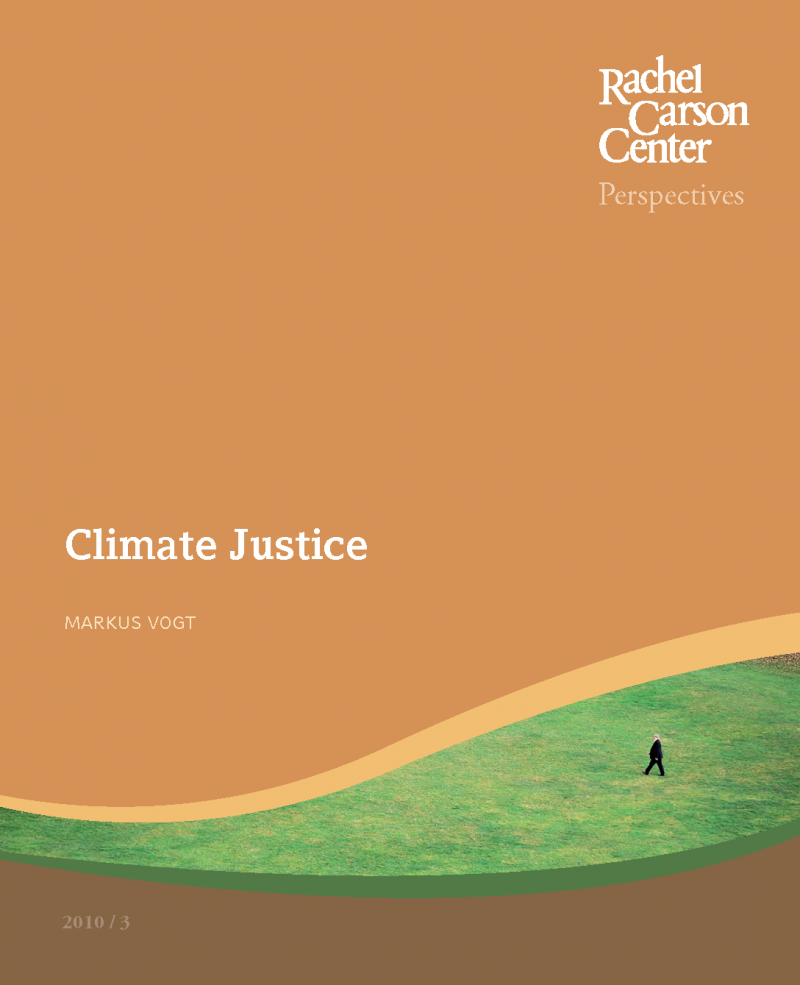 An Ethical Analysis of the Conflicts, Rights, and Incentives surrounding CO2 Emissions by Markus Vogt

Sustainability and Climate Justice from a Theological Perspective by Markus Vogt