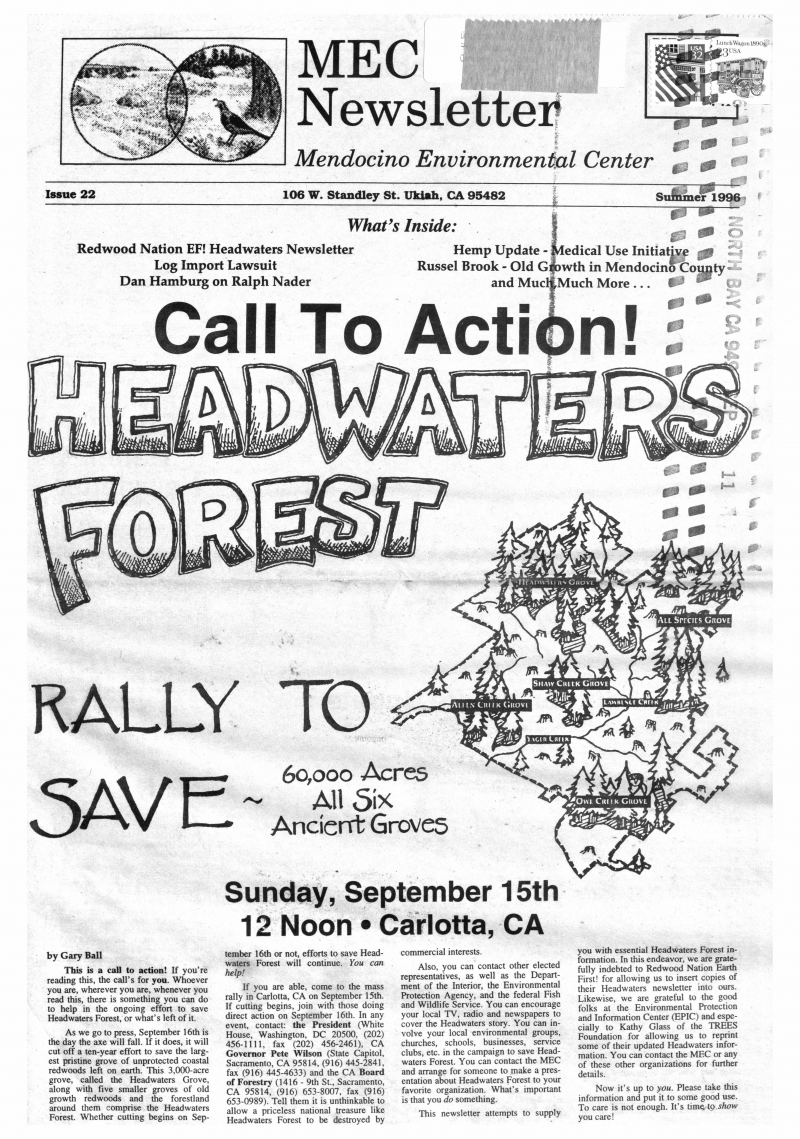 Mendocino Environmental Center Newsletter, Issue 22, Front Page
Mendocino Environmental Center, Mendocino Environmental Center Newsletter, Issue 22 (Summer 1996). Environment and Society Portal. Multimedia Library. http://www.environmentandsociety.org/node/8192.
---
"What's Inside: Redwood Nation EF! Headwaters Newsletter; Log Import Lawsuit; Dan Hamburg on Ralph Nader; Hemp Update - Medical Use Initiative; Russel Brook - Old Growth in Mendocino County; and much, much more." 
The proposed Ward Valley dump endangers the Colorado River. The waste would be buried in shallow unlined trenches — a crude technique which is a proven failure. Three separate reports confirm that radioactivity could fold its way to the Colorado River — a major source of drinking and irrigation water for Southern California.

— Ernest Goitein
---
All rights reserved. This issue is available at the library of the Rachel Carson Center at the LMU Munich. To request digital access for research purposes, contact us at portal@carsoncenter.lmu.de.
The Rachel Carson Center's Environment & Society Portal makes archival materials openly accessible for purposes of research and education. Views expressed in these materials do not necessarily reflect the views or positions of the Rachel Carson Center or its partners.