Gaynor, Andrea | from Multimedia Library Collection: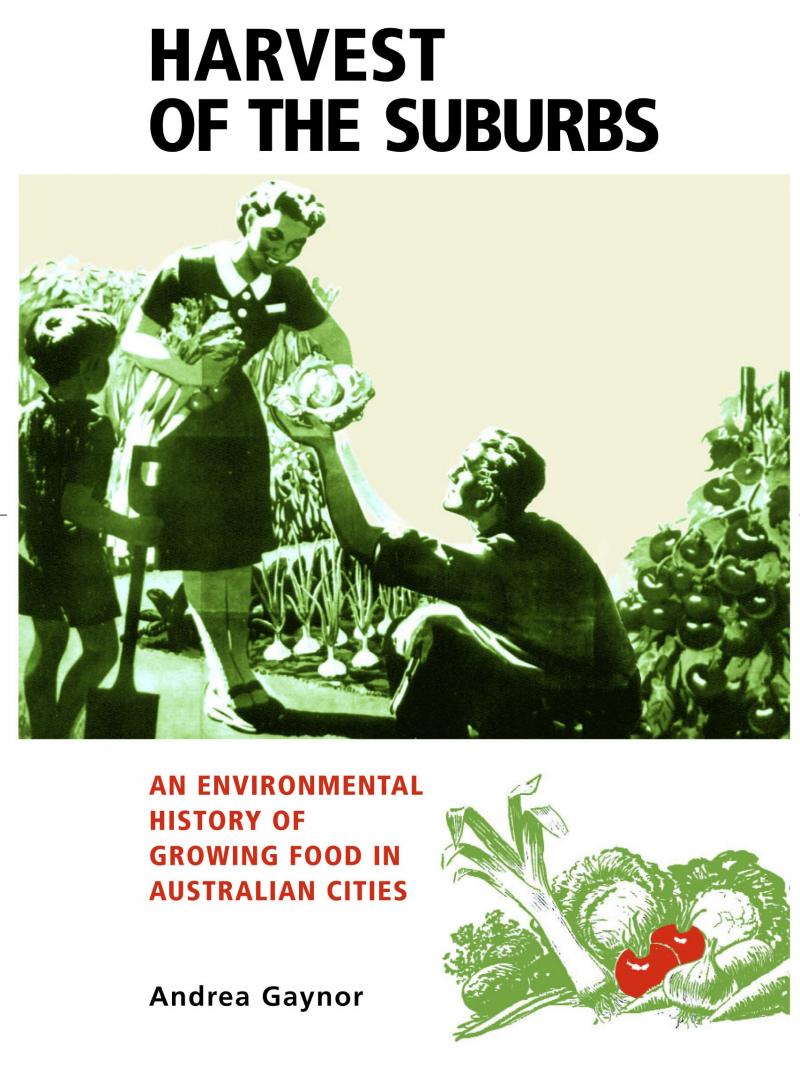 Harvest of the Suburbs. Cover.
Gaynor, Andrea. Harvest of the Suburbs, An Environmental History of Growing Food in Australian Cities. Perth: University of Western Australia, 2006.
Who has grown their own food in Australian suburbs? And why have they grown it? How have they gone about keeping animals and growing fruit and vegetables, and with what impacts? What can the history of food-producing spaces tell us about the diverse cultures, and values, of suburban Australia? Drawing on sources ranging from gardening books and magazines, to statistics and oral history, Harvest of the Suburbs challenges some of the widespread myths about food production in Australian cities, and traces the reasons for its enduring popularity. In focusing on the meanings of food production for gardeners and animal-keepers, Harvest illuminates a range of contemporary ideas relating to work, social organization such as traditional gender roles, health and the body, and relationships between people and nature. In particular, it provides new insights into the tension between the quest for independence and the desire for interdependence in suburban Australia. This book is a valuable resource for scholars of environmental, urban and cultural history and is essential reading for the modern-day gardener interested in learning from more than one hundred years of keeping poultry, goats and cows, and growing fruit and vegetables, in Australian suburbs. (Text from back cover) 

This work is licensed under a Creative Commons Attribution-NonCommercial-NoDerivatives 4.0 International License.